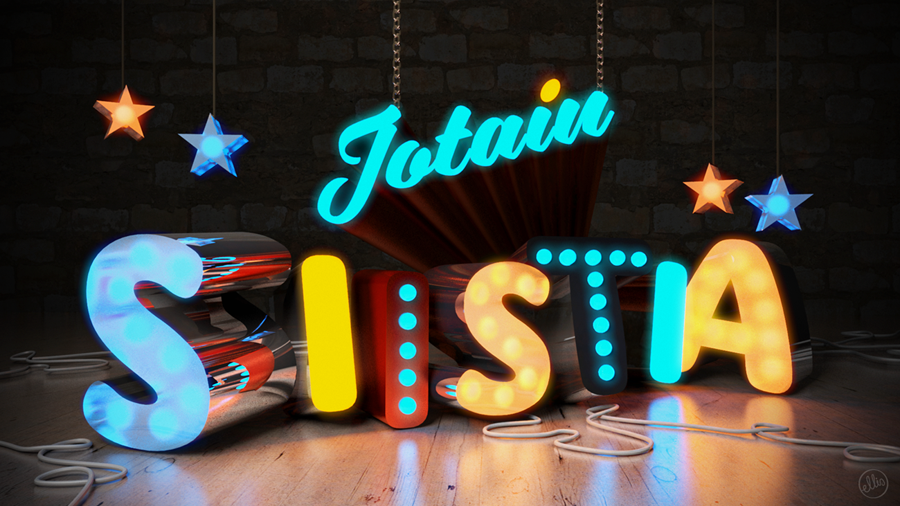 I had the chance to join to a rendering course before our Spring term ended and Summer holiday began. Our task was to render 'something cool' (= jotain siistiä).
Obviously our teacher meant us to find some possibly ready-made 3D-material that we would like to render out, but as I didn't have anything 'cool' I decided to line up letters to say 'Jotain Siistiä'.
It was very cool to test how different materials and lighting work together in this piece. Especially how surrounding elements are reflected from really shiny metal materials and how the lights inside the letters glows through sandblasted glass.
Software: Maya.