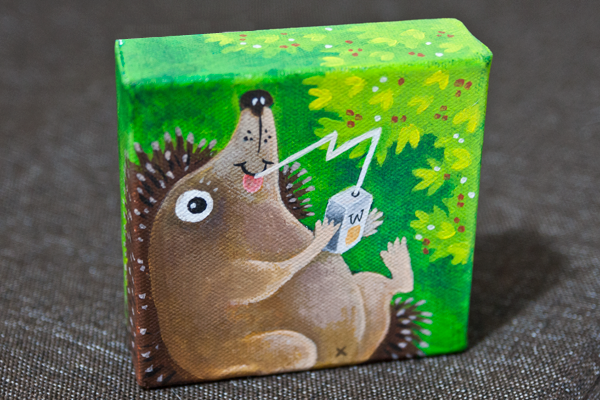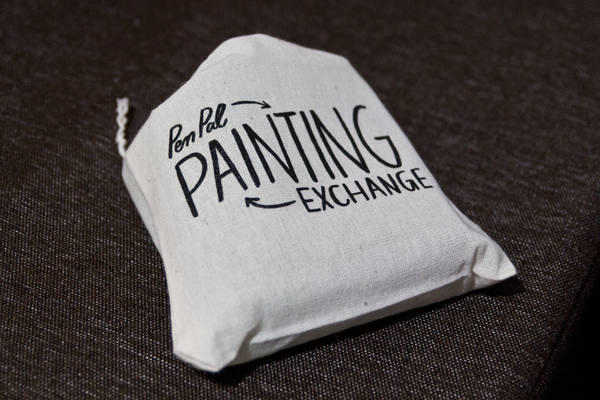 Earlier this Autumn I participated in the Pen Pal Painting Exchange. Pen Pal Painting Exchange is a side project created by independent Brooklyn-based company The Sketchbook Project.
The project describtion: "We're exited to be connecting creative people from across the globe in a new way, making friends of strangers, and giving people a good reason to just go ahead and make something."
I first read about Pen Pal Painting Exchange over a year ago, when my friend shared the cool idea on Facebook. Not sure why I didn't participate earlier, but finally I have done so.
This is how the process went: I received a painting kit by mail. The kit included a roughly 10×10 cm canvas, guidelines, mailing instructions and a little bag. Then I created a painting and sent it back to them. Now I wait until they have paired me up with another artist – then hopefully we become pen friends! I have been waiting now quite a while, so I think my paired painting could be here anytime soon.
I made quite a happy and summery hedgehog painting on my canvas. I had some other ideas too, but I thought that this little creature could give a good mood to its receiver. Now, let's wait and see! 🙂