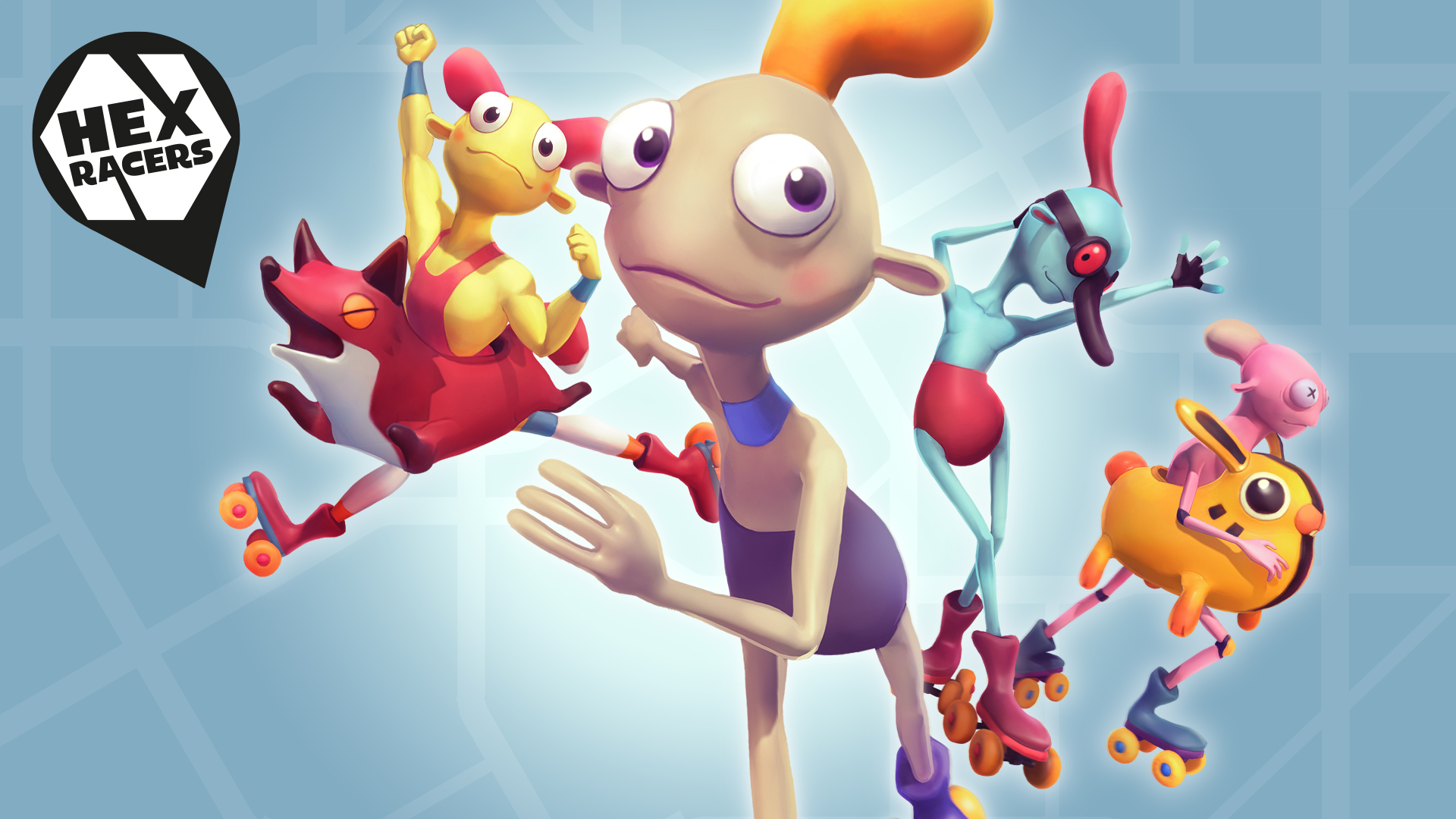 In the Fall semester of 2015 we had a 10 week, whole-class game project. Three programmers also joined our team from another Metropolia campus.
Every year this game project has different approaches / techical demands and the game brief differs, as the client is different each year. Our task was to create a game for Transmediaproject Talsinki-Hellinna (Helsinki-Tallinna). The technical demand was to use open data in-game. 
Hex Racers takes place in a stylized Helsinki, allowing players from Tallin and other locations to familiarize themselves with famous landmarks. Event news from open data sources are incorporated into the game allowing players, who are interested in exploring Helsinki in real life, to gain real-world knowledge.
More info about Hex Racers can be found from here!
My role was once again Project Manager, but this time I had a whole class to manage! I would like to say that the title suited me perfectly, but as I am a kind and introverted person, I handled the task in my own way. The title was actually given to me based on votes, so I am very honoured that my class felt that I am calm, fair and trustworthy enough to cope with that task!
As you can guess, I made many different charts and flowcharts with Excel, presentations with PowerPoint, documents with Word and sitting in meetings.
Charts are not very interesting material to include in one's portfolio, so luckily I had time to design the game's graphical user interface. I learned to integrate these materials on Unity, which I think was the greatest thing I learned during this project.
In the beginning of the course I also participated in the character team. Each team member sketched different characters and then we put our ideas together – that's how the final characters were born.
Here are GUI design screenshots from Unity (not finalized versions!)